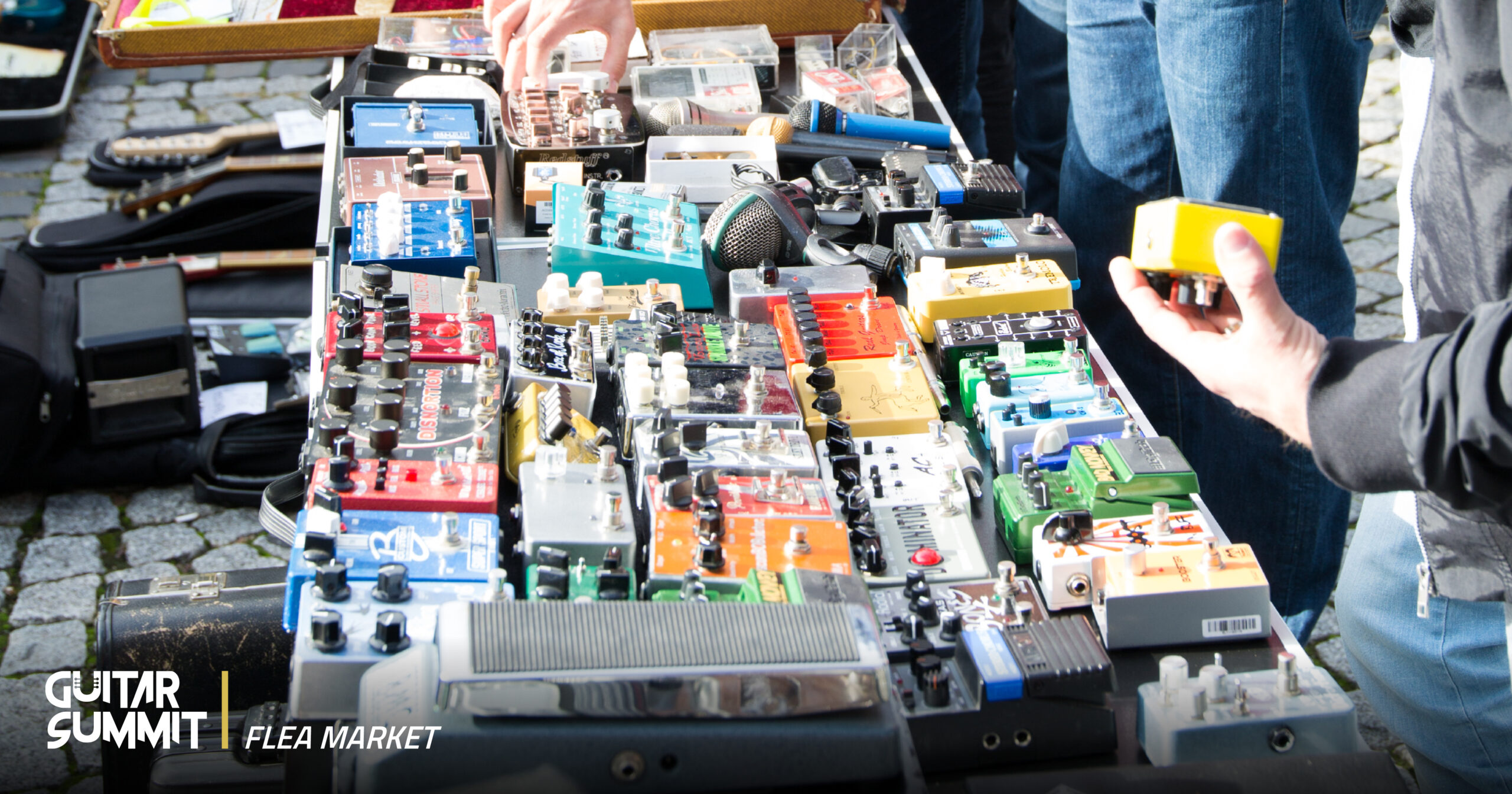 The Guitar Summit Flea Market returns on Saturday, September 23, 2023! Gearnerds, G.A.S. sufferers, vintage lovers, and bargain hunters will have the opportunity to explore what the private sellers have to offer!
We all still remember the frustration of last year's flea market cancellation due to the weather. We are currently working on a solution to make the popular flea market weatherproof in the future. We will keep you informed!
Although the location is not yet confirmed, you can register now! Save your space for only 15€ and get a 3×3 meter spot. But remember: you have to bring your own tables and pavilions.
▶️More info and registration: REGISTRATION