The Guitar Summit is Europe's biggest guitar show and takes place annually at Rosengarten Mannheim. 3 days full of guitars, basses, amps, effects and music. We are currently working on a concept for 2021! 
About Guitar Summit
FAQs
A Look Back on Guitar Summit 2018
Areas and Events
Academy
Electric & Acoustic Parties
Workshops
Amp World
Boutique Area
Pedalshow
D.I.Y.
Flea Market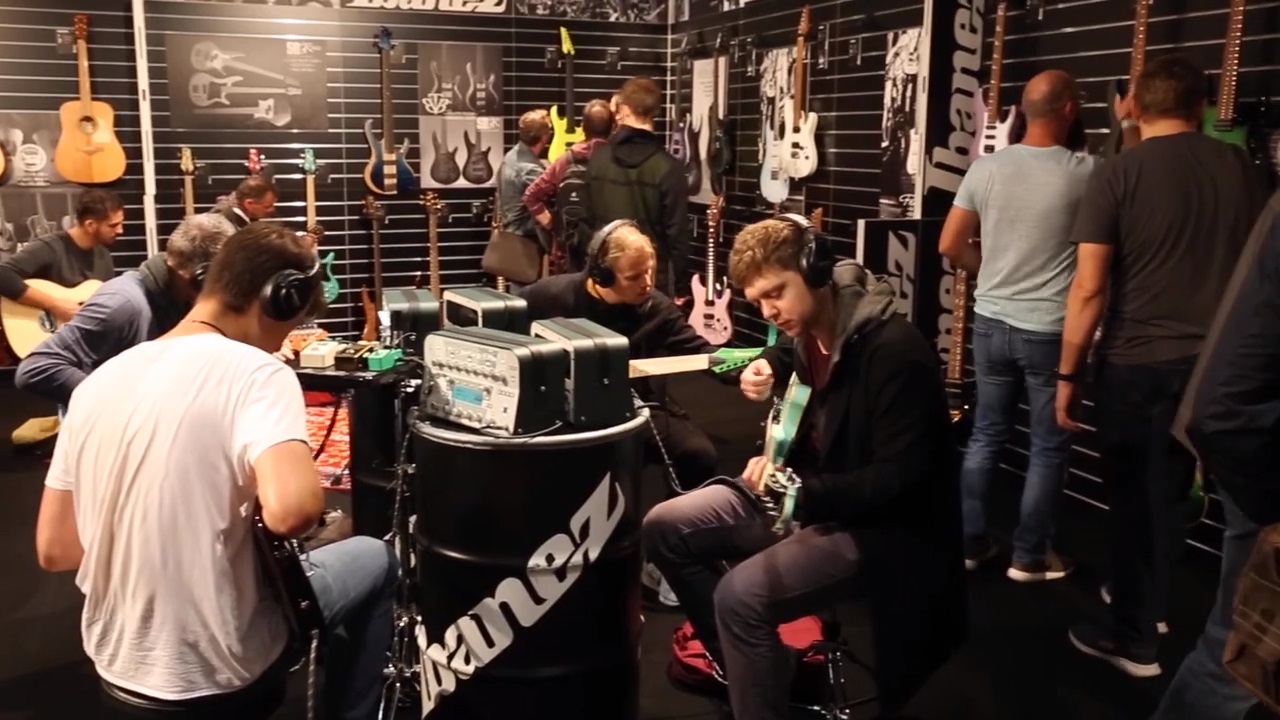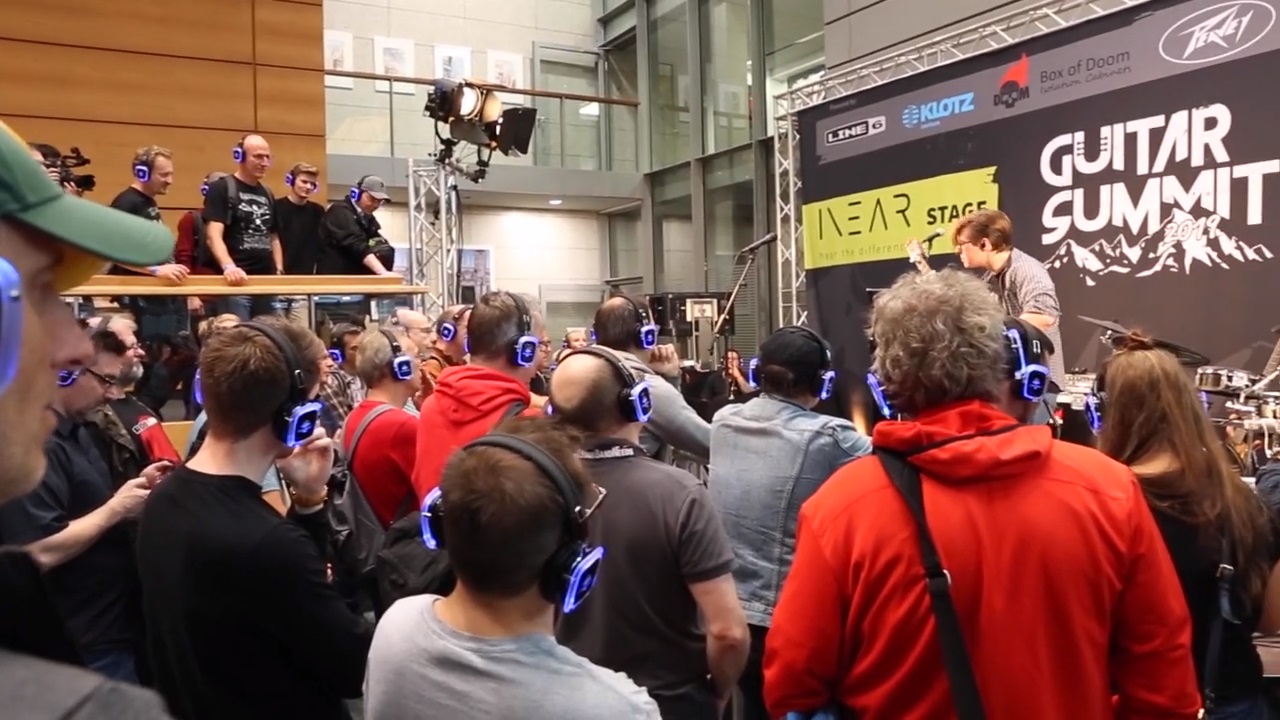 Visitors to Guitar Summit can get hands on with all the latest innovations from the world of guitar and bass, talk shop with exhibitors, producers and artists, and check out concerts, workshops and clinics on multiple stages. All attending can expect an extensive and varied programme of events.
Why should I come to Guitar Summit?
Do you even need to ask?! Guitar Summit is a totally independent event revolving around everything guitar, bass and musical equipment related. It's a place where passionate musicians, guitar builders and sellers come to meet up, exchange ideas, network and learn from one another.
Alongside a huge range of exhibitors to meet – with all their latest equipment for you to try out, of course – you can learn from the world's top professionals through an extensive programme of gigs and workshops. 
Guitar Summit takes place in the Mannheim Rosengarten:
This concert venue, steeped in tradition and boasting 25,000 square metres of floor space right in the heart of the city, is situated only a five minute walk from the Mannheim central station (HBF). It's also directly in front of Mannheim's pedestrianised zone and surrounded by hotels, bars, restaurants, cafes and more. Those travelling by car can make use of the convenient underground parking facilities beneath the Rosengarten itself.
Why Mannheim, of all places?
Mannheim is a music hub! The Musikpark and resident Pop-Akademie, with its well-known instructors and constantly expanding programmes, are renowned far and wide as Germany's singular incubator for the music business. The city's music scene itself is simply legendary, from the Mannheim school of classical music to the blues and soul singer Joy Fleming, to Xavier Naidoo and Söhne Mannheims. To top it all off, in 2014 Mannheim became a UNESCO City of Music!
Did we forget to mention that Mannheim is also the birthplace of legendary instrument builder Friedrich Gretsch, whose instruments have been played by icons such as Chet Atkins, Brian Setzer and many, many more? If you're still not tempted, well…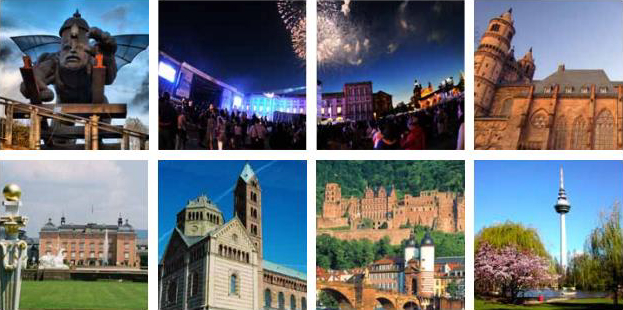 The city is also optimally located (30 minutes from Frankfurt airport), is easily accessible with extensive, regional public transport and offers a variety of food, hotel and accommodation options right by the Rosengarten.
FAQ
How much are tickets and where can I buy them?
You can find all information about tickets and pricing here: >> TICKETS
Which brands are attending Guitar Summit 2020?
Look forward to over 500 brands at this year's Guitar Summit. You can check out a full list of the 2020 exhibitors HERE.
Can I bring my camera with me to Guitar Summit?
Absolutely! Snap away to your heart's content!
Can I bring my own instruments to Guitar Summit?
It is not allowed to bring your own instruments to the Guitar Summit. Exception: If you need your instruments for a Masterclass, they can be left at the entrance counter.
How do I get to Guitar Summit?
Planes, trains and automobiles – you can find all the information you need about getting to Guitar Summit under Travel & Arrival. If you're wanting to join up with likeminded people, you can set up a carpool or travel group with your mates or via the Guitar Summit event page.
Who organises Guitar Summit?
Who better to put on an event like Guitar Summit than the most popular musician's magazine? For over 30 years, Gitarre & Bass has been a constant platform of vibrant exchange with guitarists, bassists, producers, musicians and distributors. This expertise informs every aspect of the organisation of Guitar Summit, be it the exhibition booths, the workshops or the live performances.
How do I become a Guitar Summit exhibitor?
You can find all the relevant information for exhibitors HERE.
A Look Back on Guitar Summit 2019
The third ever Guitar Summit took place from 27th – 29th September 2019 at Mannheim Rosengarten. Over 8600 visitors spent the weekend in guitar and bass heaven, taking part in and enjoying over 160 workshops, masterclasses and concerts, as well as meeting and hanging out with other likeminded musicians, enthusiasts and professionals – it really was the place to be!
Academy
In addition to the extensive workshop programme is the GUITAR SUMMIT ACADEMY! Here, visitors are able to join small groups to have a range of themes explored and explained in depth. These masterclasses tackle issues and ideas relating to playing technique, song writing, recording, and marketing and are conducted in rooms separate from the main exhibition space to allow for a more thorough and intimate exploration of each subject area. It should be noted that there is a strict limit on the number of tickets available for each of these masterclasses.
Electric & Acoustic Party
What would an event like Guitar Summit be without live music? And so, on both Friday and Saturday night, after a day of ogling and trying out the coolest new products, we have a party with live music! While it gets loud and electric on the Friday, on Saturday it's all about acoustic guitar.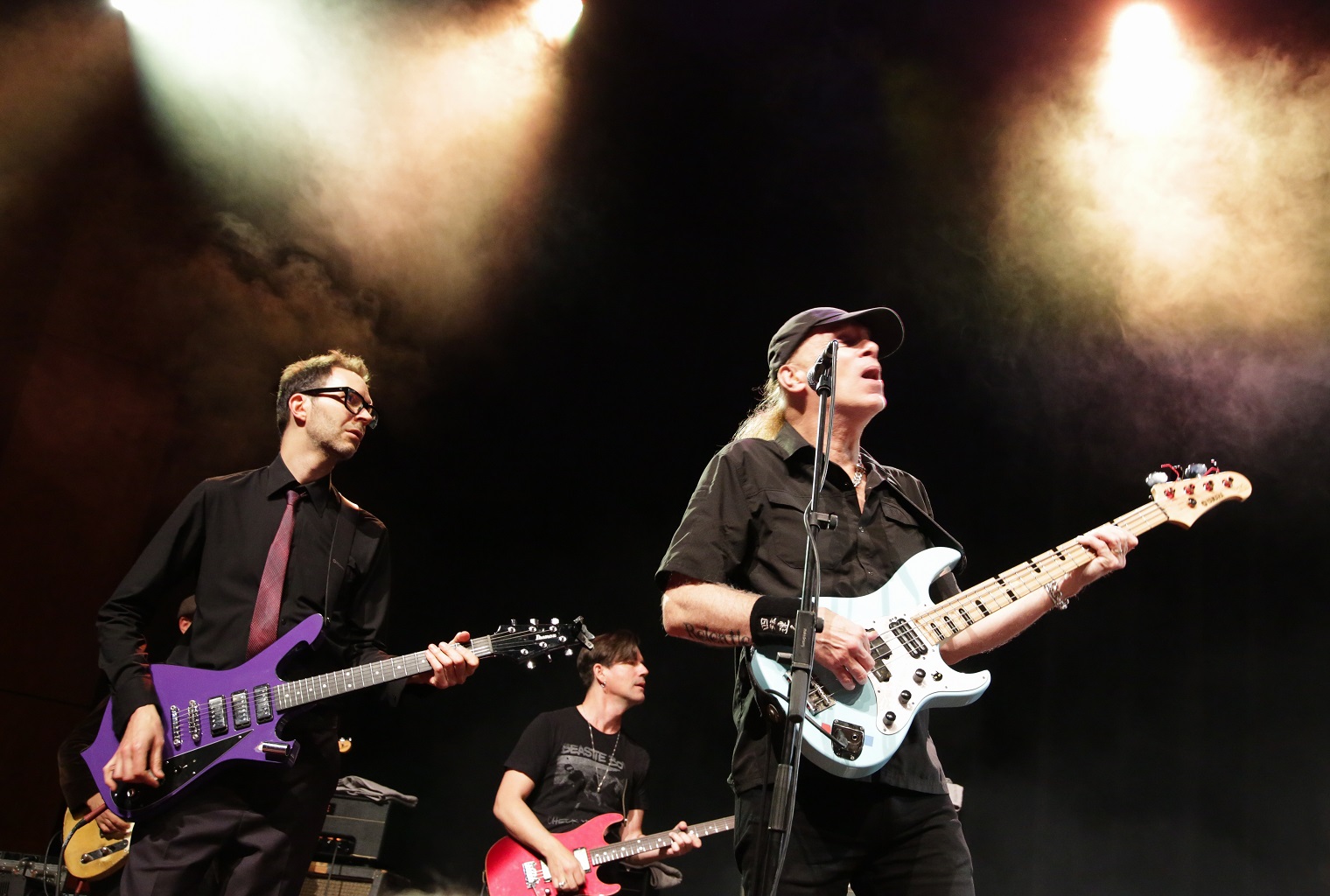 Workshops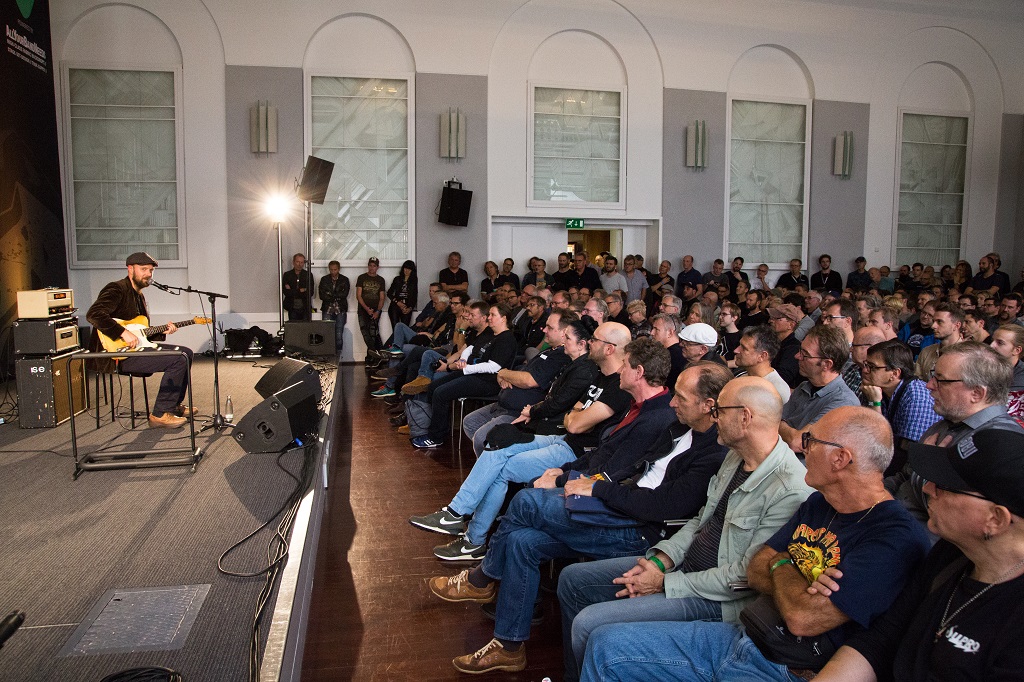 One of the highlights of Guitar Summit is our enticing and extensive workshop programme covering a wide range of topics on guitar, bass, pedals, amps and recording. These workshops are led by industry professionals and offer unique insight into their subject matter; a must for amateurs, hobbyists and fellow professionals alike.
Amp World
We all know the scenario: you're at your favourite music store comparing amps, but by the time you've managed to switch from one amp to the other, the sound of the first has already left your head. Even more frustrating and inconvenient is trying to compare cabs, often involving a full-scale descent behind precarious walls of other amps and cabs every time you want to switch. Again, it's just too impractical – and takes too long – to facilitate a useful, timely comparison. Wouldn't it be amazing if you could simply switch between every possible amp and cab combination in the room at the press of a button?
Well, the good folks at Musik Produktiv have taken it upon themselves to tackle this very problem and together with Peter Arends from Ampete have developed a unique switching matrix, which enables the direct comparison of as many amp-and-cab combinations as you could possibly desire, all at the push of a button! Beyond simple, pre-determined combinations, the switching matrix even allows you to mix-and-match as you see fit across all manner of amps and cabs. Engl amp with a Laney cab, Laney amp with a Marshall cab, Friedman amp with a Vox cab, etc. – it's all possible. What's more, as two cabs can be used simultaneously, comparing stacks or trying out specific combinations of cabs can be done with absolute ease. Amp heaven!
But that's not all: visitors that are more into their low-end frequencies can also reap the benefits of this unique switching matrix. In Bass-Ampfinity – specially designed for this purpose – bassists have the chance to play through and switch between an equally varied range of bass amps and cabs at full volume, again, all at the touch of a button.
Boutique Area
Due to excellent feedback and an overwhelming number of requests we have expanded the Boutique Area. Lots of last year's exhibitors are returning to grace Guitar Summit once again including, among others, many members of The European Guitar Builders (EGB), either joining as part of the EGB community section or showcasing independently with their own stand.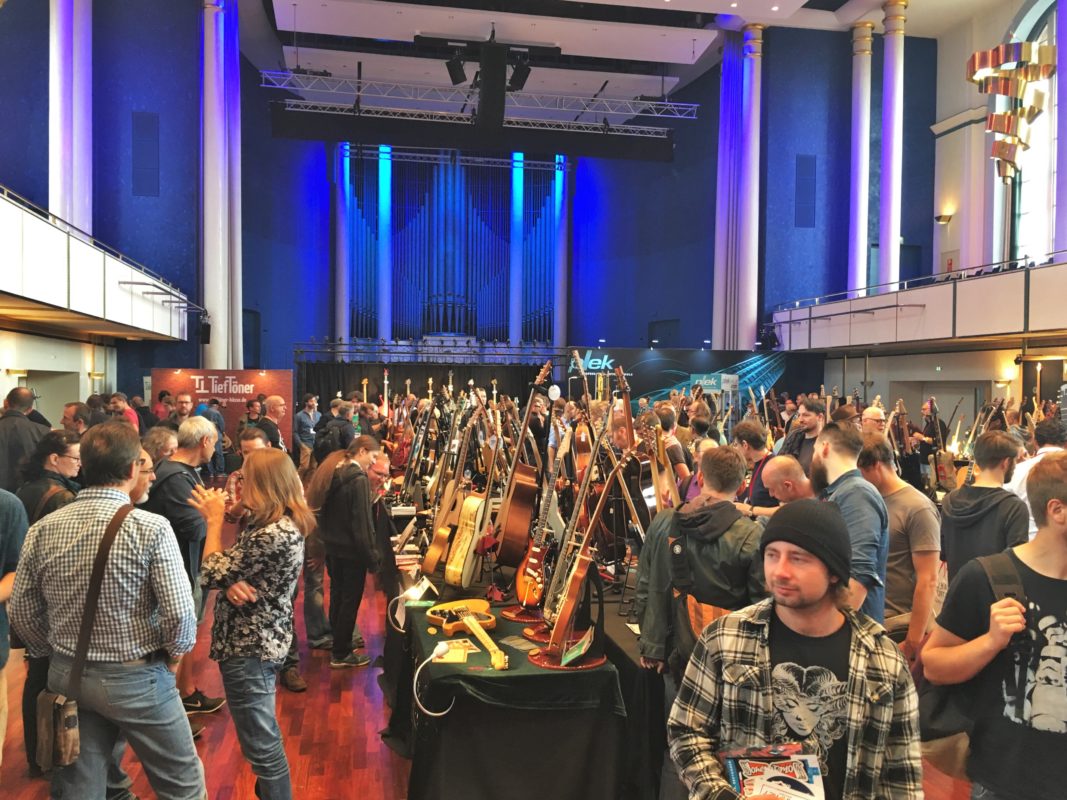 Pedalshow
After the massive success of the Gitarre & Bass Pedal Show 2016 and the considerable popularity of the dedicated pedal area at Guitar Summit, we're excited to be bringing back this concept once again. Here you can check out, play through and compare tons of pedals from countless brands, all in a single place located on the third floor of the Rosengarten.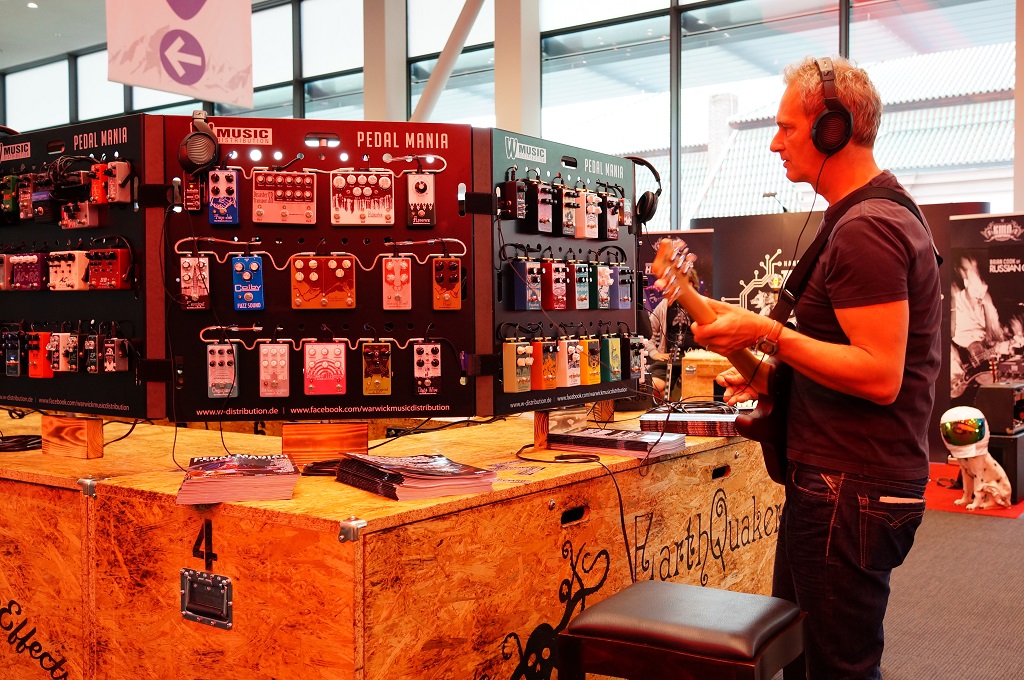 D.I.Y.
Have you always wanted to try and build your own guitar or amp? Well, in our D.I.Y. area you have the chance to give it a shot under the watchful guidance and supervision of the pros! We're currently bringing together our D.I.Y. programme for 2020 and can't wait to share the first offerings with you soon.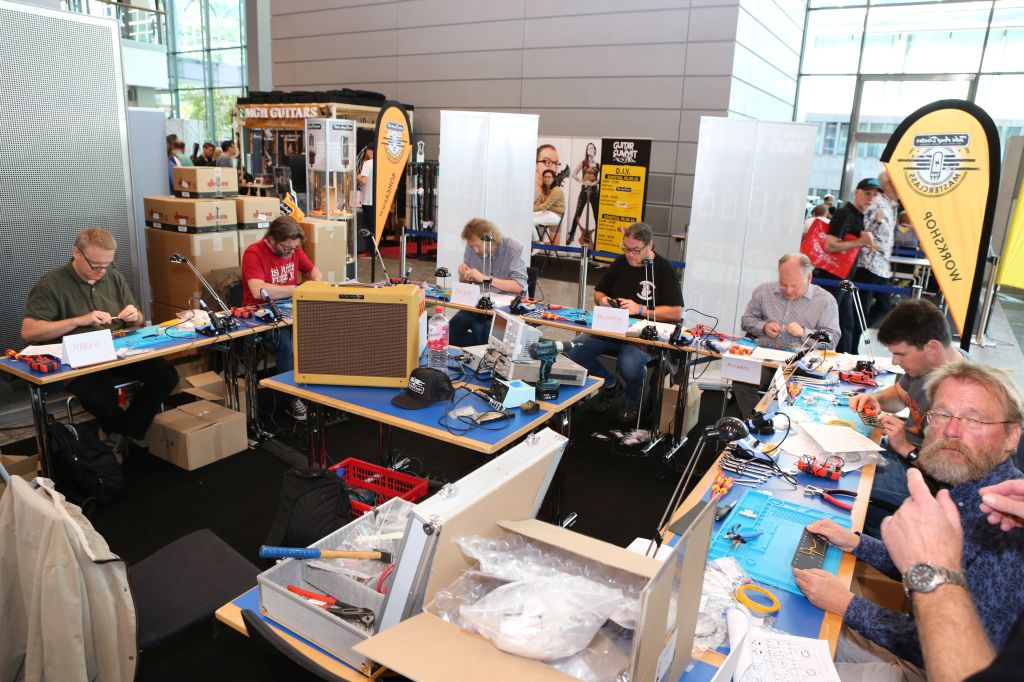 Flea Market
Looking to scout some great buys alongside checking out the latest products? Collectors, deal-hunters, gear-nerds, G.A.S.-sufferers, vintage-freaks and metal-heads can rummage with pleasure through the treasure-troves and private sales stalls of the Guitar Summit flea market, held each year on the forecourt of the Rosengarten.