As of now we can present you two more top-class masterclasses at Guitar Summit 2022.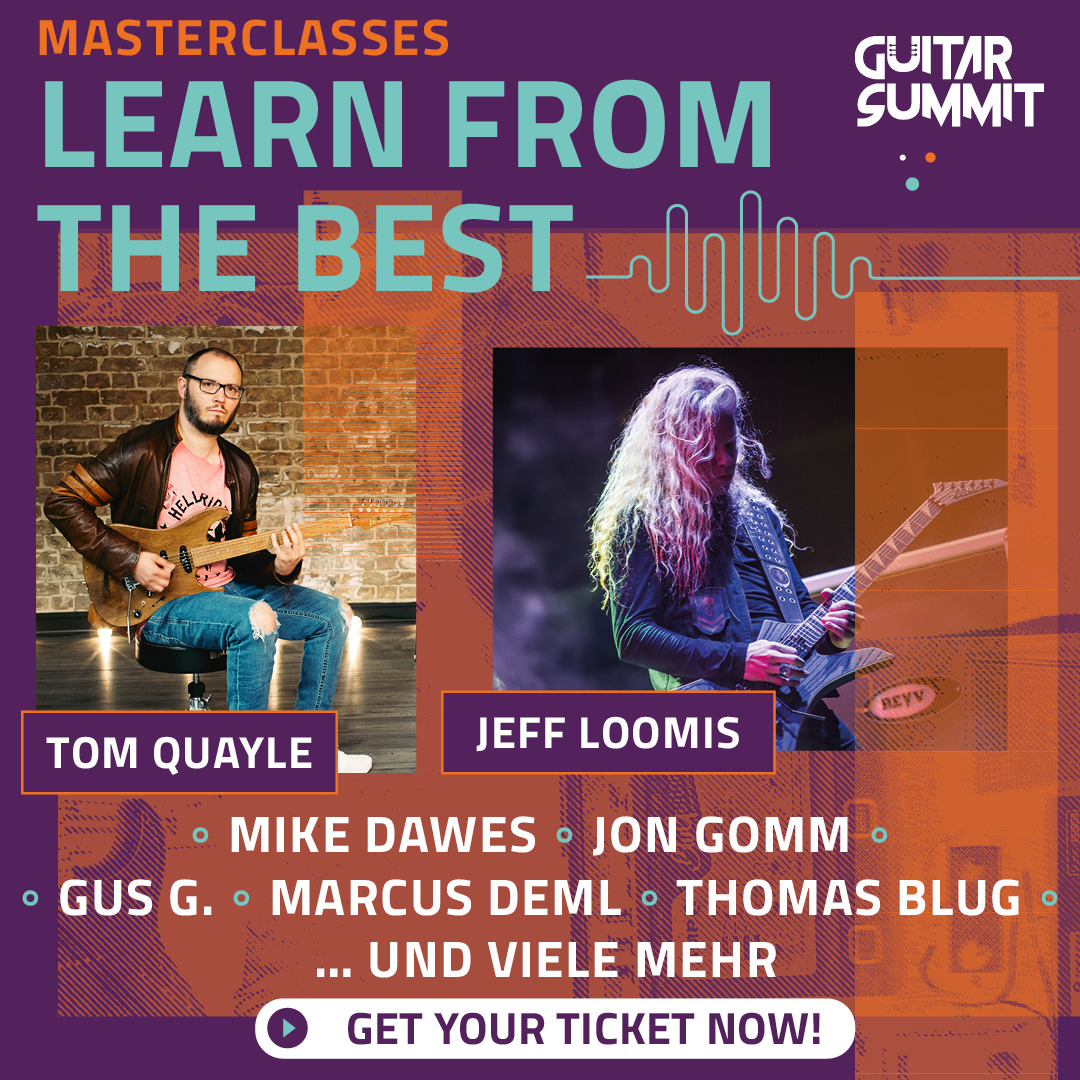 With his distinctive playing technique and breakneck playing tempo, Jeff Loomis left his mark on many metal subgenres. Whether alternate picking, sweeping, legato or tapping – the American shredding virtuoso handles everything to perfection. In his masterclass Jeff shows you how to achieve this and reveals a few special tricks.
Tom Quayle is one of the foremost fusion legato players in the world with a strong reputation for both the teaching and playing. In his masterclass, Tom will introduce his trademark legato style and explore the topics of fretboard visualization and improvisation.
As there will only be a strictly limited number of tickets for each masterclass, the rule here is of course "first come first serve". For more information on the individual masterclasses and ticket pre-sales, visit: >>> GUITAR SUMMIT MASTERCLASSES <<<