With Tom Quayle, one of the world's leading fusion legato players is coming to Mannheim for the second time to the Guitar Summit.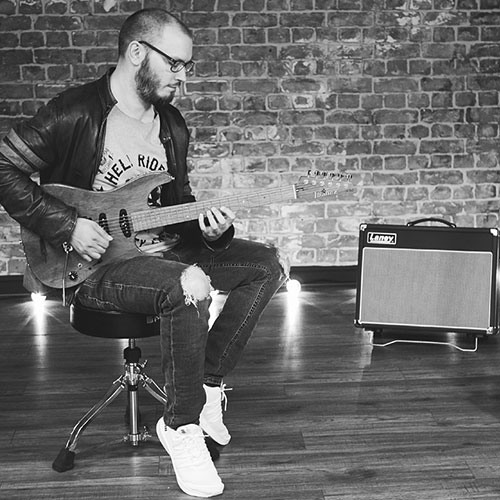 Tom Quayle took up the guitar at the age of 15 after being inspired by his dad's incredible fingerstyle guitar playing and quickly developed a love for the instrument. Being addicted to players such as Steve Vai, John Petrucci and Brett Garsed, Tom initially focused on rock technique before developing a huge interest in Jazz and Fusion. At this point Tom changed to his renowned 4th's tuning and studied Jazz, graduating with a Jazz Performance degree in 2002 from Leeds College of Music.
Since then, Tom has developed to become one of the foremost fusion legato players in the world with a strong reputation in both the teaching and playing world, having produced many highly acclaimed tuition products for his own website and Lick Library that have helped literally thousands of guitar players from every corner of the planet. He has conducted masterclasses and played all over the world and is pleased to return to Mannheim for his second appearance at the Guitar Summit.