Nick Johnston's journey has been a wild and fulfilling one.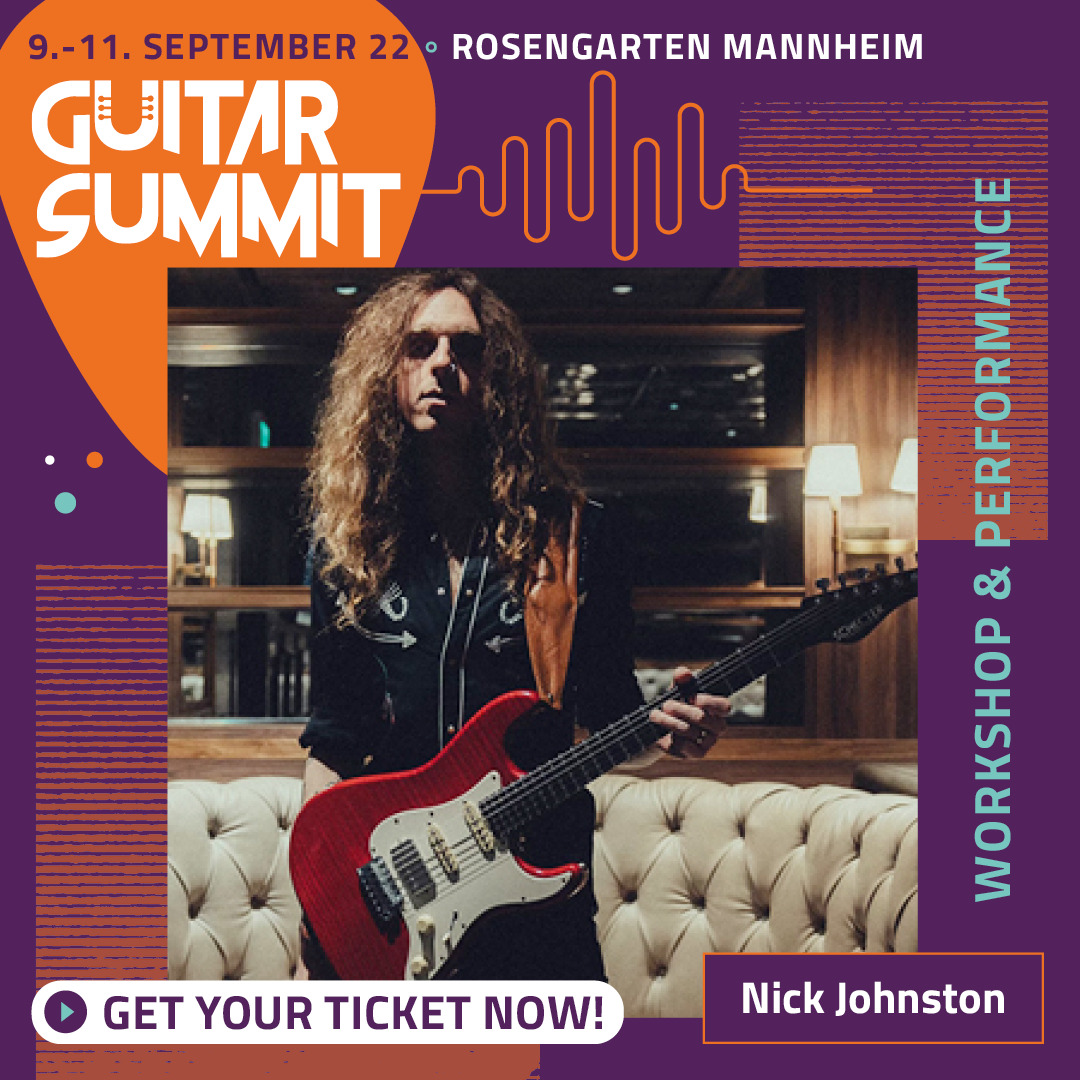 With his unique guitar work, influenced by his passion for blues to classic science fiction scores, the Canadian string wizard is one of the new heroes of the guitar scene. And thanks to the Internet and clever self-promotion, he was able to build a large fan base in a very short time.
The impressive result of this effort and perseverance are five studio albums, on which greats like Paul Gilbert, Guthrie Govan or Marco Minnemann and Benny Greb can be heard. Plus numerous tours and clinics around the world, several signature guitars from Schecter and the greatest recognition from pretty much every legendary guitarist on the planet.