Michael Sagmeister is internationally one of the most renowned jazz and fusion guitarists of today. Since 1978, the jazz and fusion virtuoso has been performing on the stages worldwide and during this time he has collaborated with the "Who's Who" of the international music scene.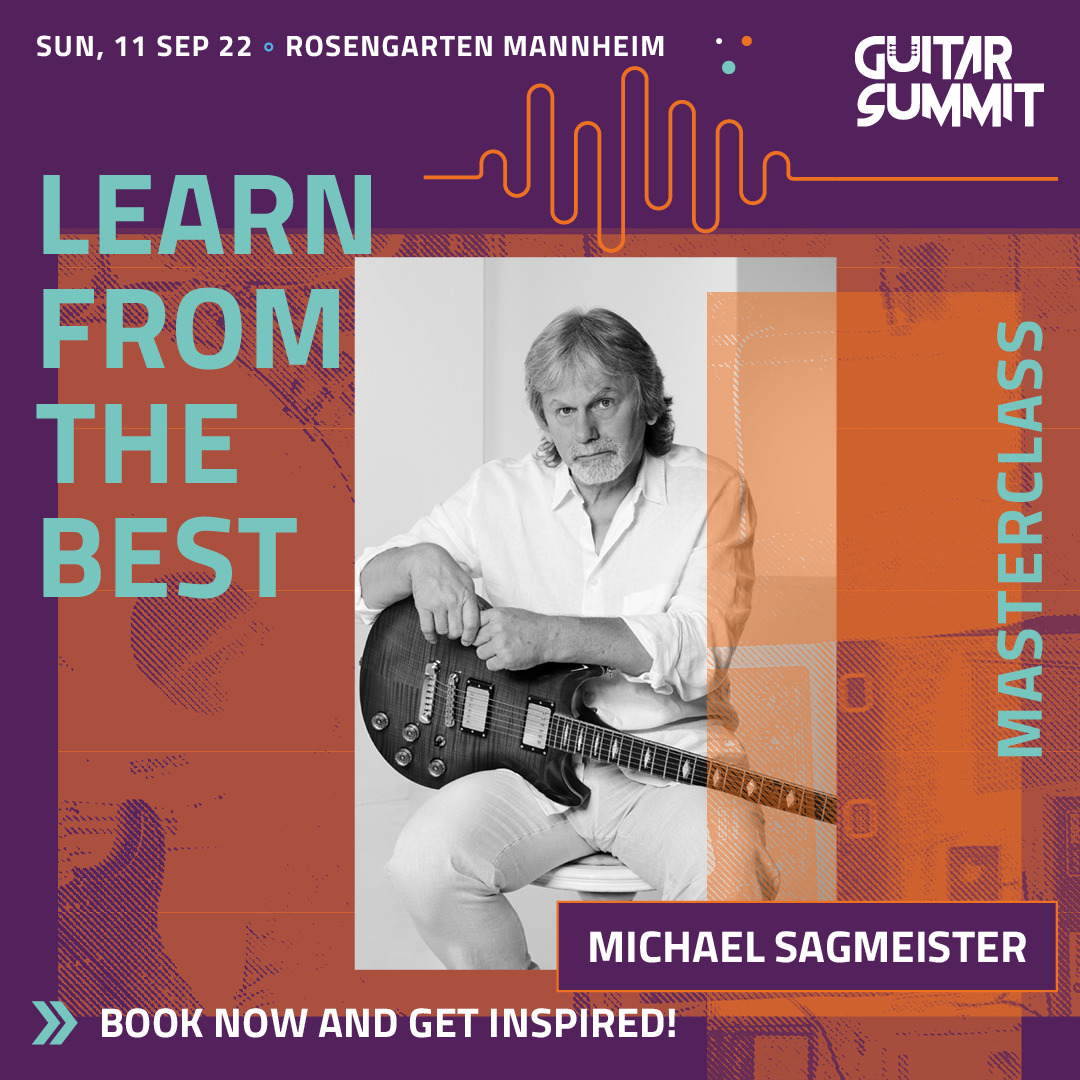 We are pleased to announce that, in addition to his workshop at Guitar Summit 2022, we have also been able to win the jazz legend for a masterclass. In this masterclass he will cover topics such as chord variations, enharmonic extension and modal playing and give valuable tips on how to improve your playing through daily exercises.
Date: Sunday, 11.09.2022
Time: 11:00 – 13:00
Participants: max. 20
Langauge: German
Price: 89,00 EUR
Get one of the limited masterclass tickets now!