Not only since his current solo album 'Healing Hands' Marcus Deml is considered an absolutely outstanding guitarist. In the process of his impressive career as a studio and touring musician, he has graced hundreds of music productions and well over 1000 live concerts with his extraordinary guitar playing. As a solo artist, the musician from Hamburg released several acclaimed albums with his band "Errorhead" and the blues rock act "The Blue Poets".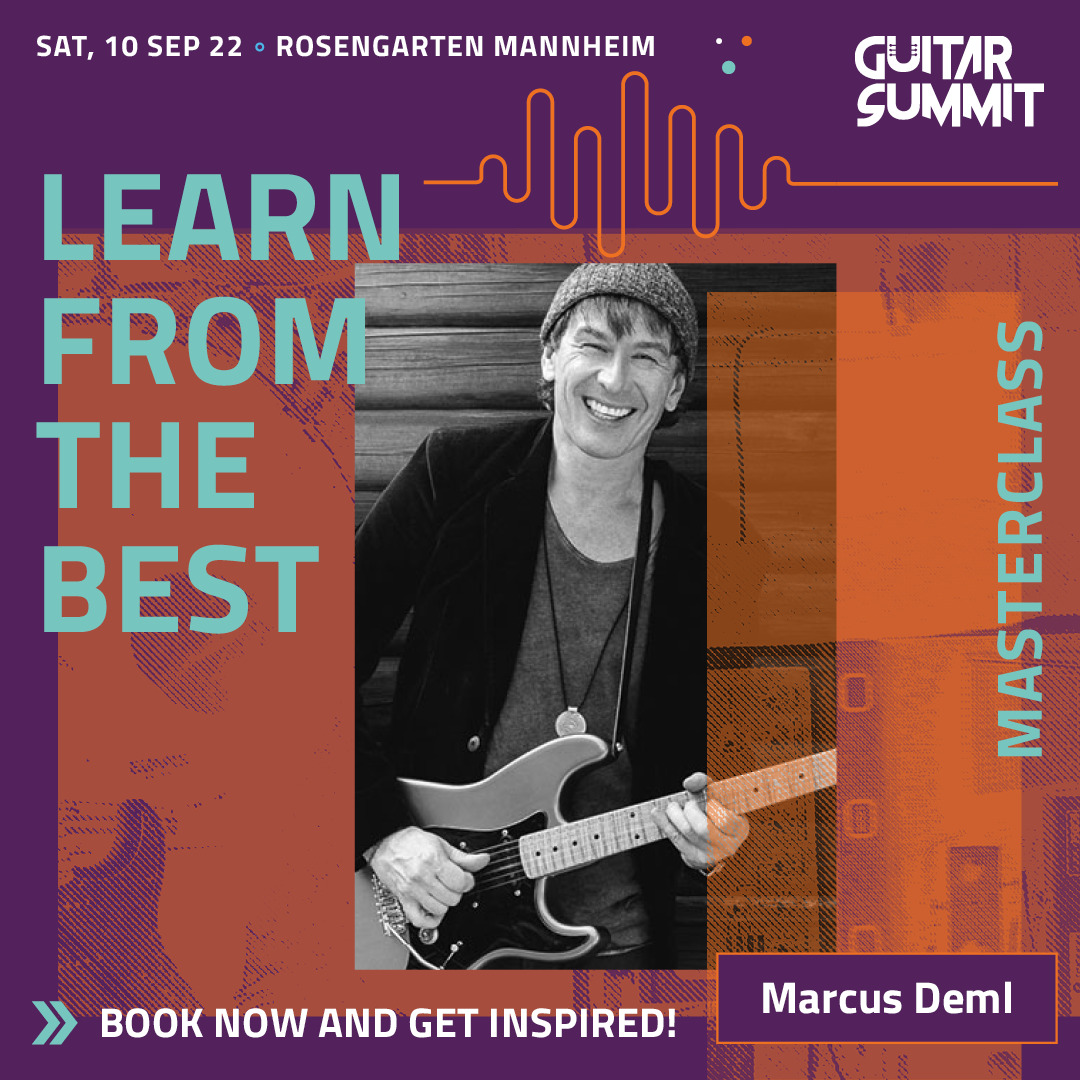 In his three-hour masterclass at the Guitar Summit, Marcus will help the participants to realize their own creative potential with refined technique and refreshing joy of playing by explaining various useful concepts for hobby musicians and full professionals. This masterclass covers a wide range of styles, from blues and rock to fusion.
Get one of the limited masterclass tickets now!