You're into crushing guitar riffs and lightning-fast, virtuoso guitar solos? Well, then you can look forward to Jeff Loomis at the Guitar Summit 2022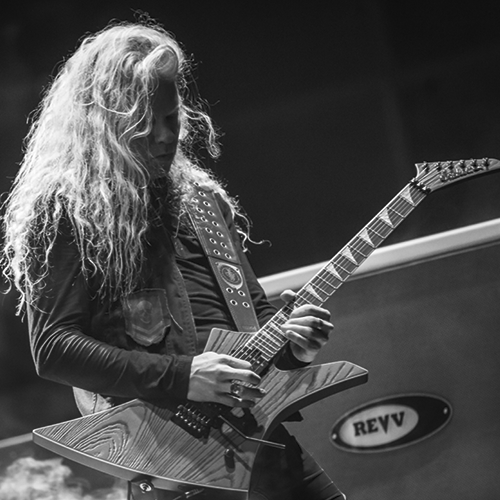 As a teenager, Jeff Loomis first entered the music scene in his home state of Wisconsin. After winning a guitar contest and a band battle with his first band, Fear-Tech, Loomis was invited to an audition with Megadeth. Since he was only 16 at the time, he was deemed too young to join the band.  
Instead, he developed a unique, complex style of playing and put his stamp on many subgenres of metal with this distinctive technique and breakneck playing tempo.His unconventional guitar style and sophisticated songwriting became a central part of the sound of the Seattle-based progressive metal band Nevermore, featured on the celebrated albums "Dead Heart in a Dead World" and "This Godless Endeavor", among others.
After leaving Nevermore, Loomis released two solo albums bursting with complex fretboard action and sweeping solos. Now, as guitar player for the world-famous Swedish melodic death metal band Arch Enemy, he adds brute force to his masterful and complex playing.