Firewind mastermind Gus G. already made his virtual debut at the Guitar Summit Web Camp in 2020, and this year the former Ozzy Osbourne guitarist will be appearing live and in person at the Guitar Summit.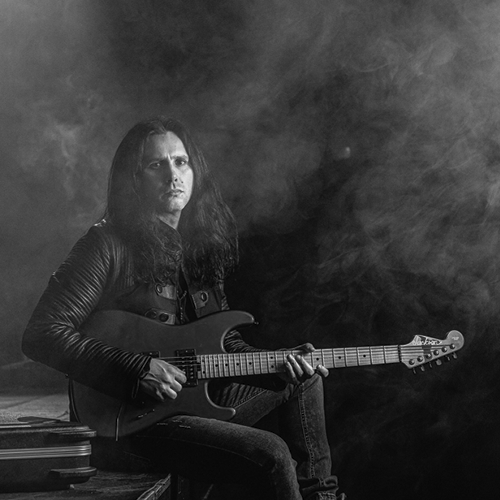 Kostas Karamitroudis – better known as Gus G. – has spent the last few years working hard to establish his status as one of the leading guitar virtuosos in metal. The Greek guitar whiz has made an impressive career within the scene, piling up a formidable output of both studio albums and worldwide tours.  
Inspired by Peter Frampton and Al de Meola, Gus G. began playing guitar at the age of 10. After attending the Contemporary Conservatory in Saloniki for four years, studying harmony, guitar technique and ear training, he received a scholarship for a 5-week summer course at Berklee College of Music in Boston and left Greece. However, he dropped out of this as he was more interested in performing and playing in bands than studying. He quickly began to make a name for himself in the metal scene.

After numerous studio albums and worldwide tours as a member of bands such as Arch Enemy, Mystic Prophecy, Nightrage and Dream Evil, as well as his own band Firewind, heavy metal legend Ozzy Osbourne personally nominated him as his guitarist in 2009, which was like a musical accolade.Now Gus G. concentrates again on his own band Firewind and started a solo career, founded his own company Blackfire Pickups and released his first own boutique overdrive pedal in cooperation with Greek effects company Crazy Tube Circuits and is already working on further products.