Bernie Marsden, one of the true legends of rock, is coming to this year's Guitar Summit.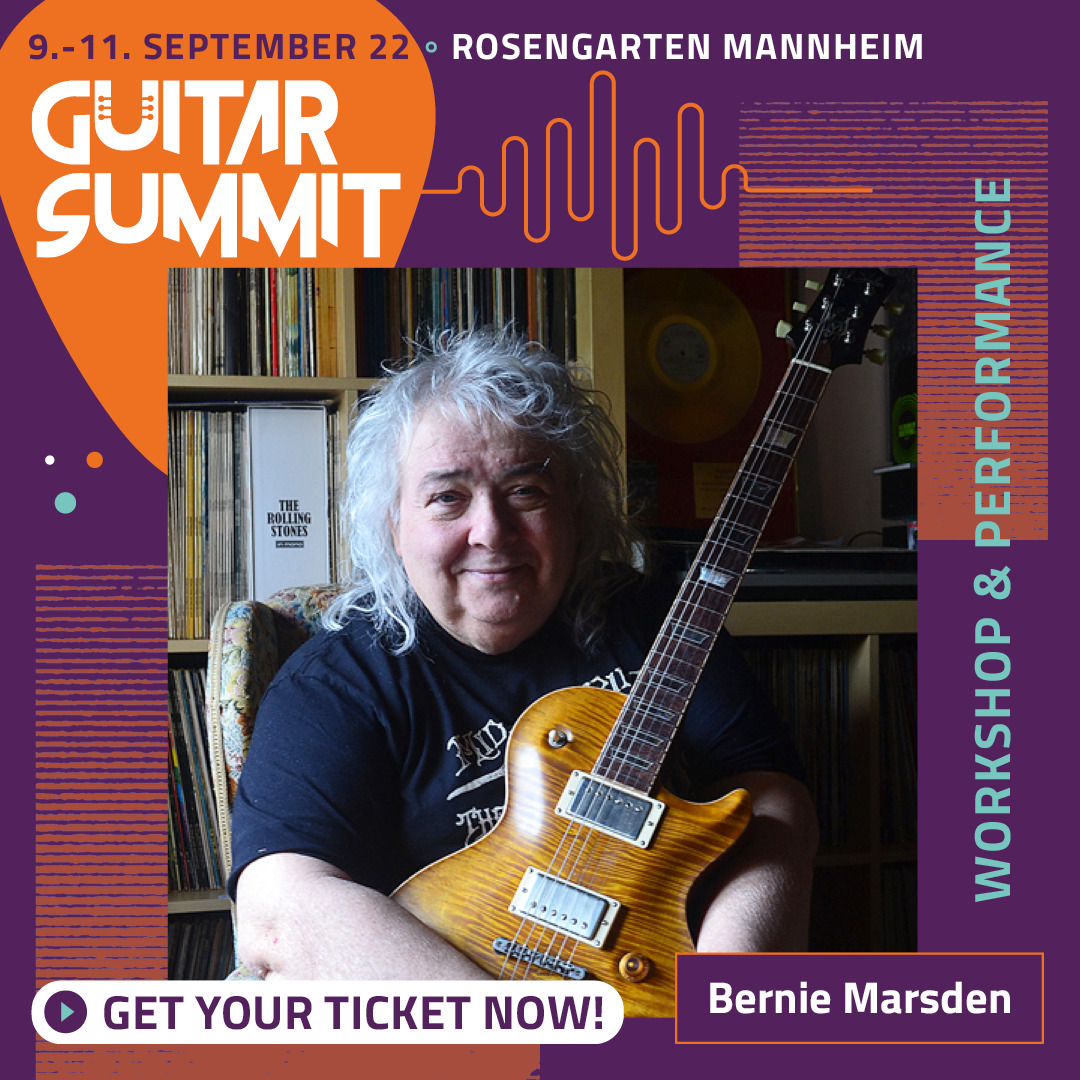 Born in 1951 in Buckingham, England, the Brit is considered by musicians and fans to be one of the greatest rock and blues guitarists of all time. As a founding member, guitarist and songwriter of Whitesnake, he was heavily involved in the hard rockers' first albums and co-wrote with David Coverdale some of their biggest hits, including "Here I Go Again" and "Trouble."
Along with his former bandmates, Bernie has also collaborated with Paul Weller, Ringo Starr, Joe Bonamassa and many others to create various musical projects. In addition, the passionate guitar collector has built one of the most unique and extensive private guitar collections in the world.
Bernie will present his new "Bernie Marsden Signature", an exclusive custom guitar, which was created in close and friendly cooperation with guitar builder Nik Huber and will now be available in a very limited edition.