We are happy to welcome Henrik Linder at the Guitar Summit 2022. A highlight – not only for bass players.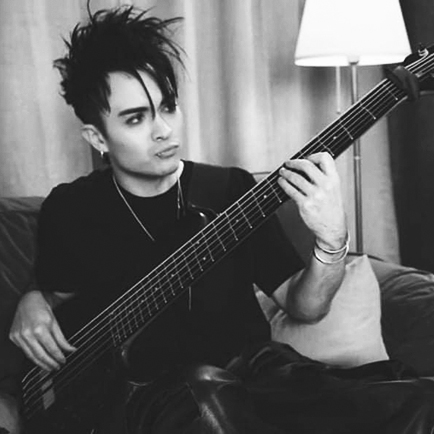 Back in 2010, when the Youtube video of their mind-blowing cover of Lady Gaga's "Just Dance" went viral, Swedish jazz-fusion-pop trio Dirty Loops created quite a buzz. More such cover versions followed before producer/songwriter David Foster signed the trio to his Verve Records label and sent them on a tour to Asia in 2012. With their unique instrumental skills and breathtaking musical energy, they have been able to gain a huge fan base that includes some of the biggest names in music today, such as Stevie Wonder, Quincy Jones, Rodney Jerkins and Brian McKnight.  
Bass player Henrik Linder contributes a huge part to the trademark Dirty Loops sound with his phenomenal playing technique and musicality. And as there is no guitarist in the band to compete with Henrik's bass playing in the mix, he is constantly able to showcase his incredible virtuosity. Henrik Linder's musical adventure began at the age of four with the classical piano, until he saw Flea from the Red Hot Chili Peppers play bass at 13. From that moment on, he focused on the bass guitar.