With Mike Dawes at Guitar Summit 2022, expect fingerstyle fireworks in a class to remember!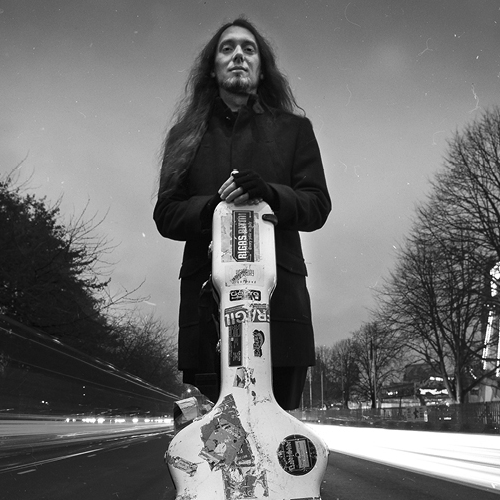 Mike Dawes is renowned as being one of the greatest and most creative modern fingerstyle guitarists in the world. The British musician's talent to create the most unconventional tones and textures simultaneously with just one acoustic guitar makes his colleagues and the audience stunned. He uses an impressive style of technique, playing rhythm, bass, harmony and melody on a single guitar at the simultaneously. With this characteristic technical but very musical guitar playing combined with brilliant arrangements, he can replace a whole band.
The videos of his solo cover versions of songs such as Somebody That I Used To Know, Jump, Titanium (feat. Sia) & One (Remastered) as well as his own songs have gained over 100 million views on the internet. Since the release of his debut album in 2013, he has toured almost all continents of the world, playing almost 200 concerts a year. His second album, "ERA", was released in 2017 with an extraordinary cover version of Metallica's "One", which was streamed million times in less than a week. 
He has worked with various Grammy-winning musicians and has been featured in international films and television shows. Musicians such as John Petrucci, Steve Vai, Tosin Abasi, Gotye, Billy Sheehan and James Valentine (Maroon 5) have all expressed their respect for Mike's work. 
Mike is not only a world-class musician, however, he is also a fantastic teacher. He regularly publishes columns and has given countless masterclasses and courses on his guitar playing style at various universities and colleges in Europe, Asia and North America.