Mike Dawes is not only one of the world's best and most creative fingerstyle guitarists, but also a fantastic teacher. He regularly publishes columns and has taught countless courses on his guitar style at universities around the world.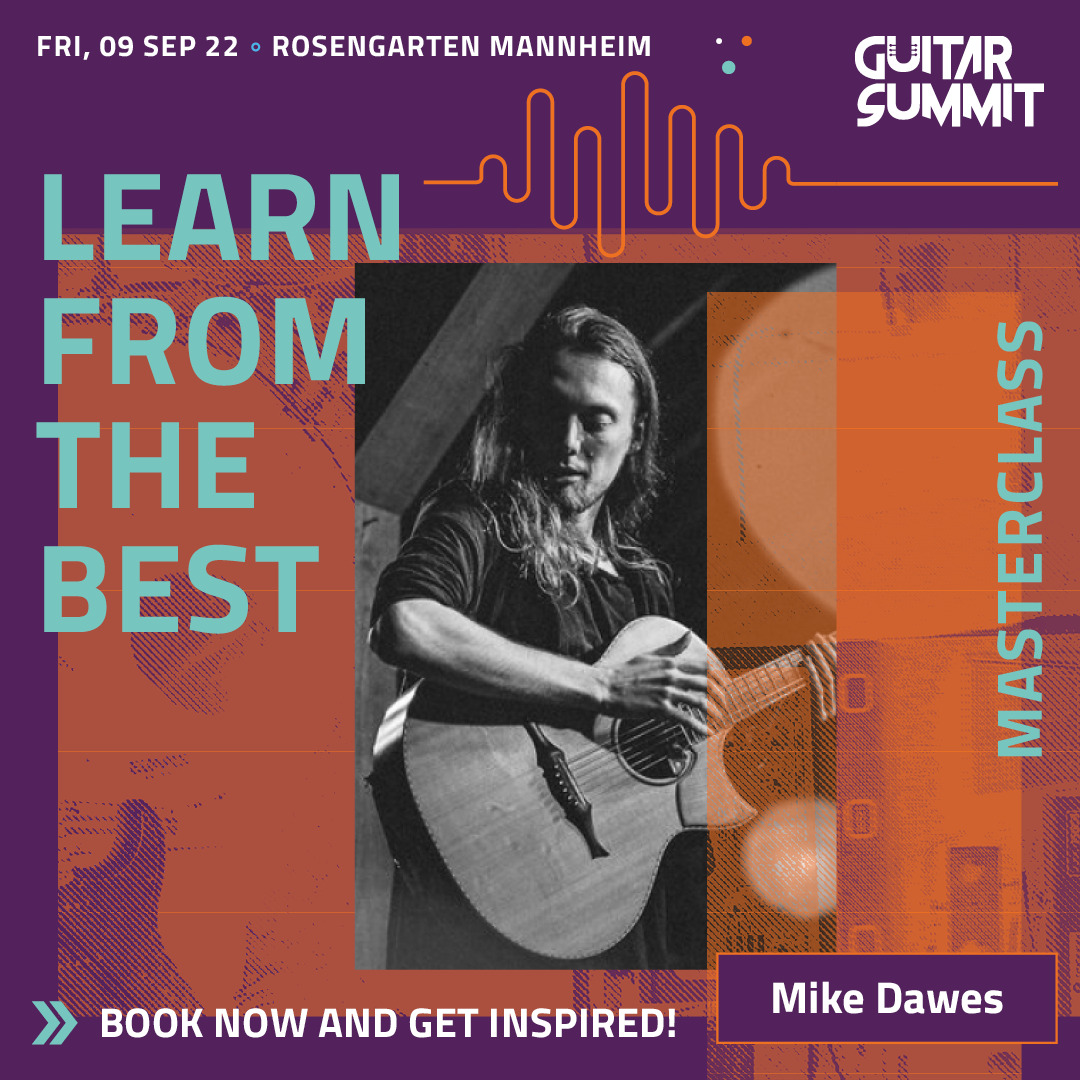 In his masterclass at the Guitar Summit, Mike introduces all the techniques and tricks of the modern fingerstyle genre and shows how to effectively use the acoustic guitar for your own compositions and arrangements. Look forward to alternative tunings, harmonic mayhem and lots of percussion!
Get one of the limited masterclass tickets now!