Fingerstyle master Jon Gomm always sees the guitar, playing technique and music theory as creative tools and thinks nothing of set rules to follow.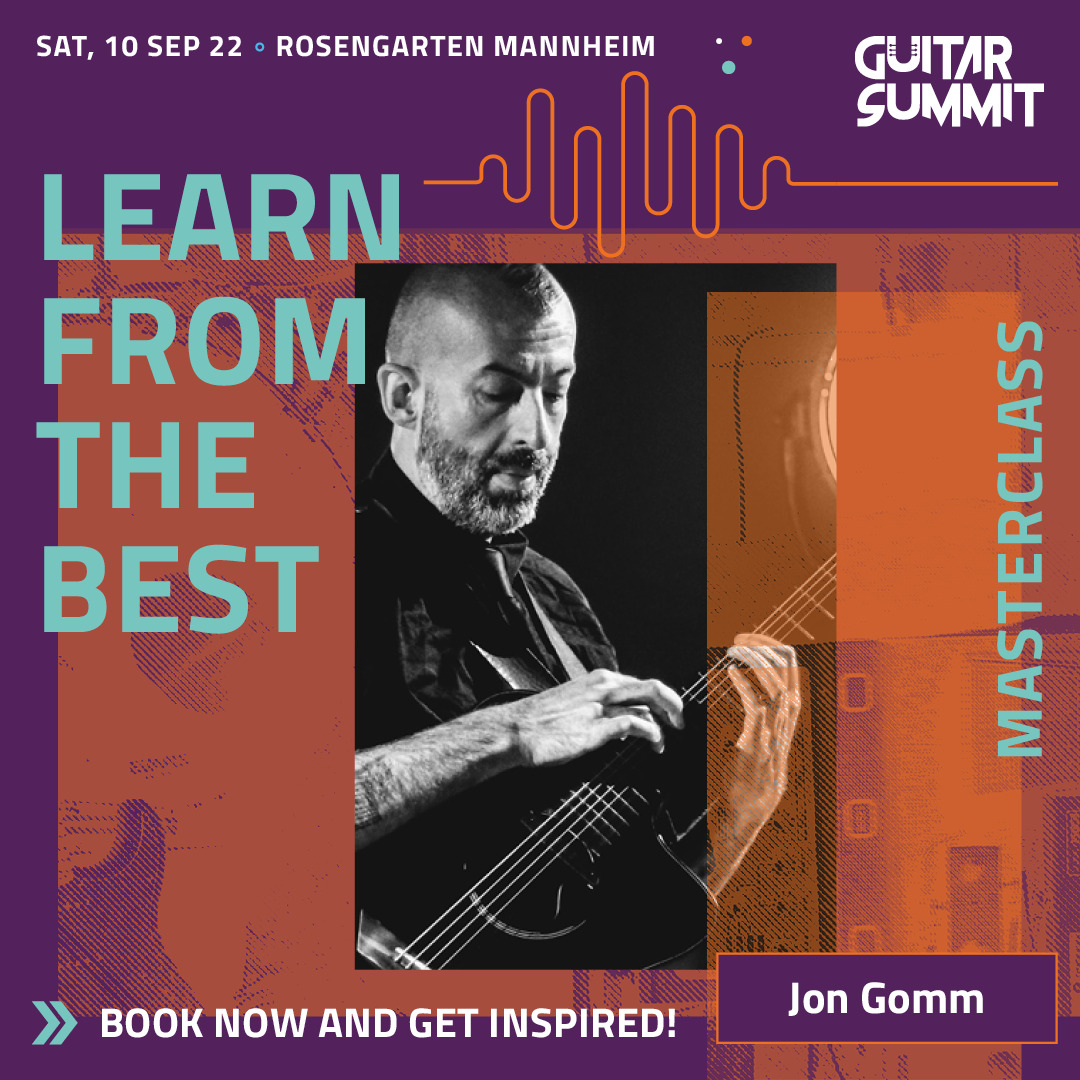 In his masterclass the British musician will demonstrate tapping techniques, percussive fingerstyle and how to use both hands to create melodies, harmonies, bass lines, drums and other sounds with just one guitar. He will give tips on how to best amplify these sounds with pickups and other equipment, and how to compose stunning music using simple music theory.
Get one of the limited masterclass tickets now!