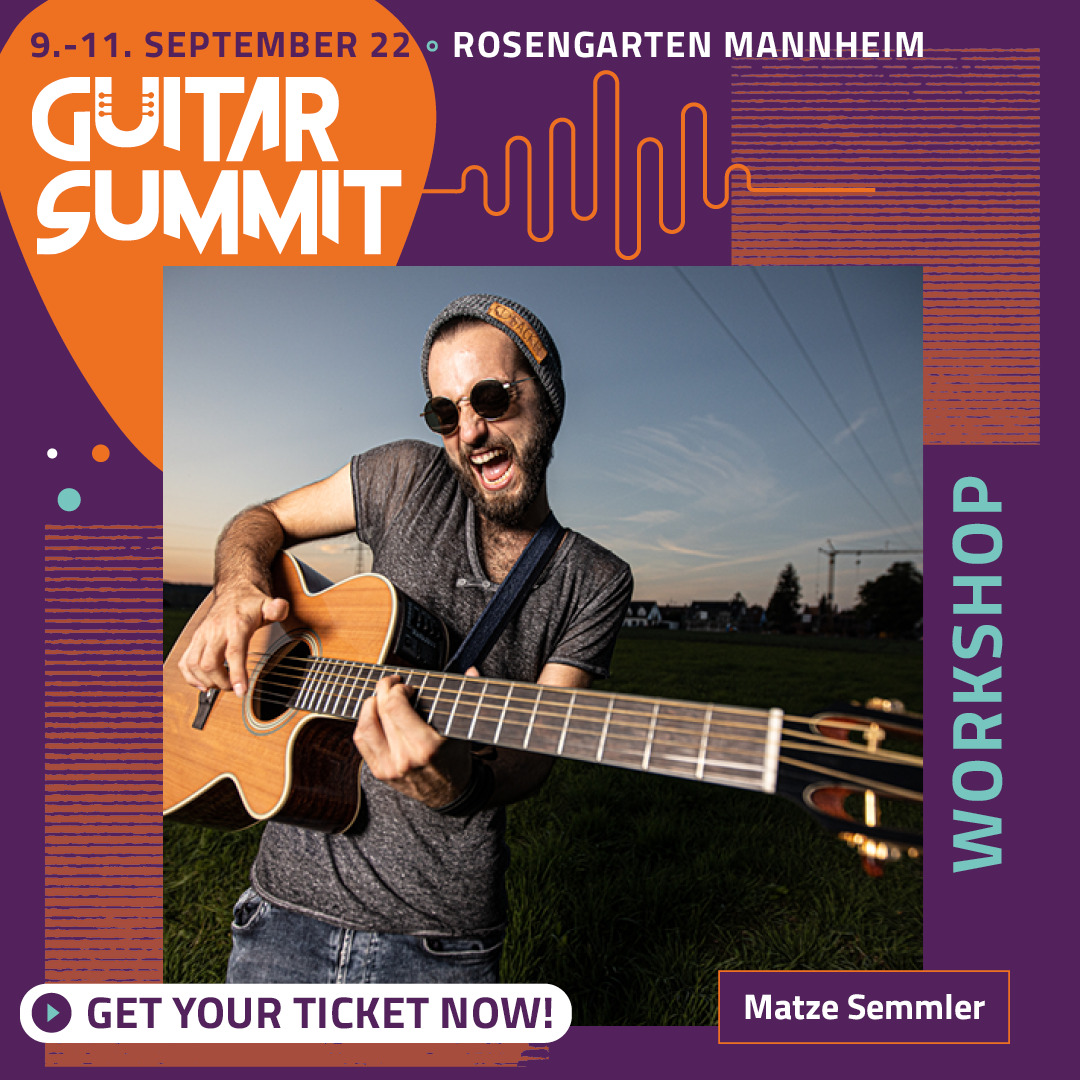 You know how to play the guitar and have always wanted to be shown simple percussion elements on the guitar that you can do yourself in a few hours?
It doesn't matter if you're a beginner guitarist or an intermediate guitarist. Build some percussion parts into your playing to take it to the next level. Workshop host Matze Semmler will show you the basics you need in 45 minutes.
Matze Semmler studied Elementary Music Education in double profile with Classical Guitar at the Leopold Mozart Center of the University of Augsburg, is a solo percussion guitarist, musical guitarist and played in various productions (e.g. Augsburg Philharmonic Orchestra) and bands.