Jon Gomm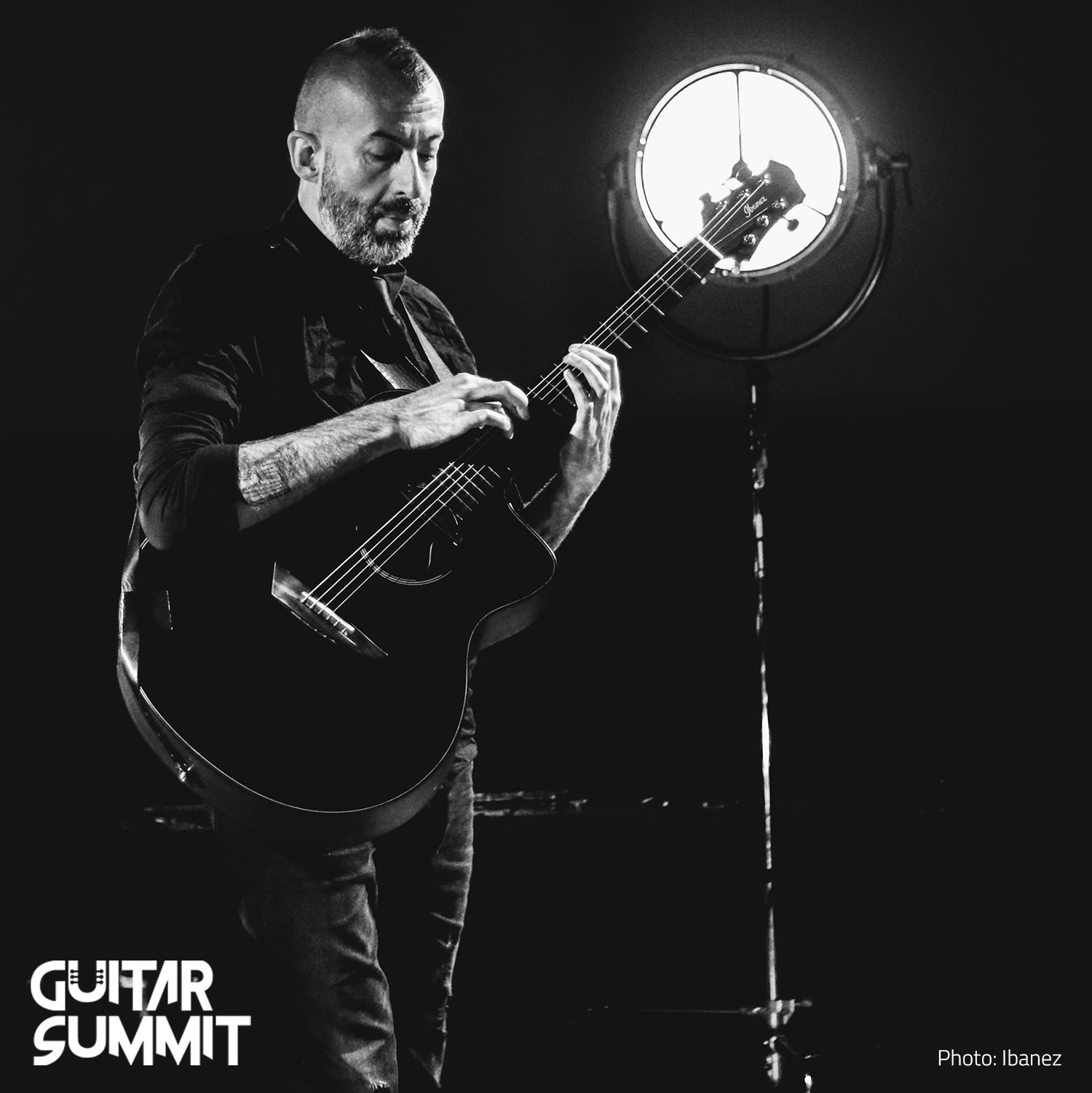 Jon Gomm
has become a regular at the Guitar Summit and we are very pleased that he will be back again this year.
Only a few musicians know how to exploit the many different facets of the acoustic guitar the British fingerstyle-wizard does. When he plays his acoustic guitar with all possible and impossible playing techniques and sings his song to it with closed eyes, a unique soundscape is created in which rhythm, harmonies, percussion, sound, vocals and atmosphere are one.
Mike Dawes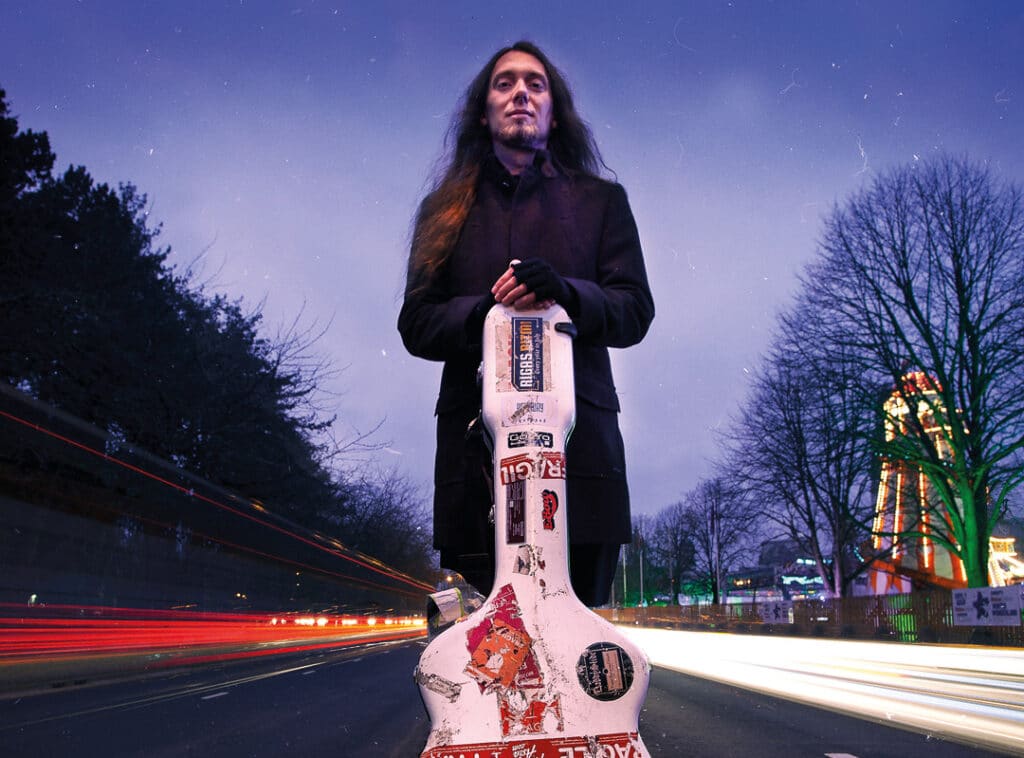 Where others need a complete band, fingerstyler Mike Dawes only needs his acoustic guitar, allowing him to replace pretty well any instrument. He is not only one of the world's best and most creative fingerstyle guitarists, but also a fantastic teacher. He regularly publishes columns and has taught countless courses on his guitar style at universities around the world.
Casper Esmann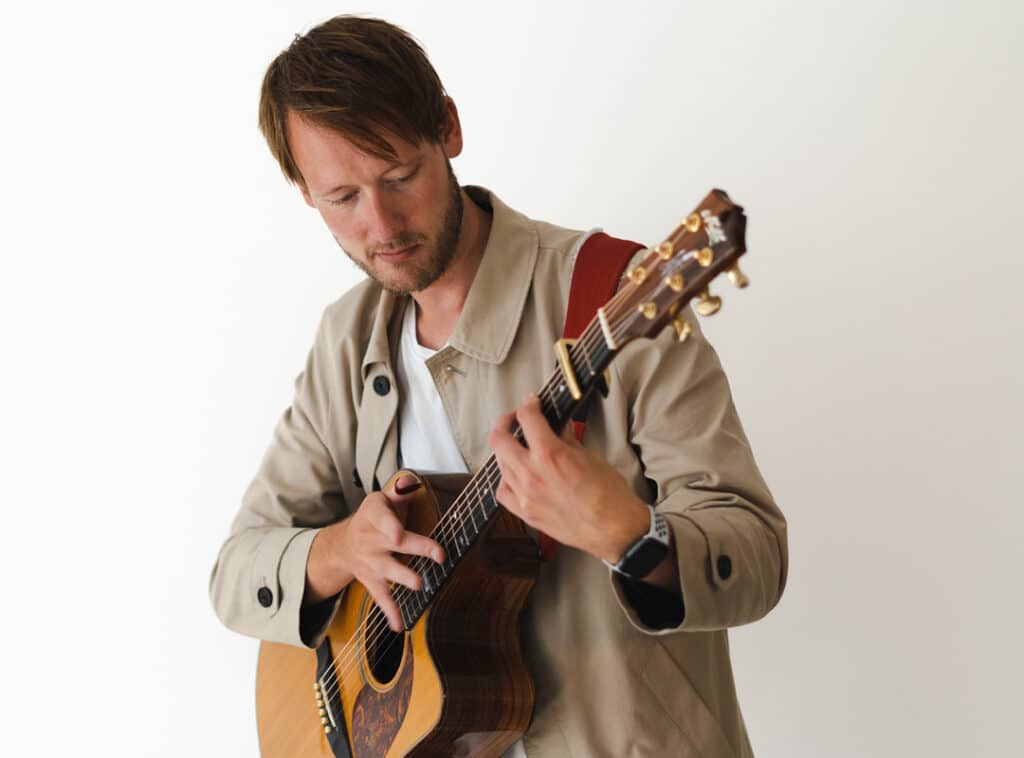 Inspired by Tommy Emanuel and Andy McKee, Casper Esmann, one of the most popular Scandinavian fingerstyle guitarists of today, unleashes an impressive harmonic variety and expressiveness from his 6-string.
At Guitar Summit 2022, the Maton Guitars endorser will demonstrate various exercises on how to improve his technique and describe his journey through the fingerstyle genre in an extensive Q&A session. You can also look forward to a rousing performance at the "Friday Night in Concert" show!
Billy Watman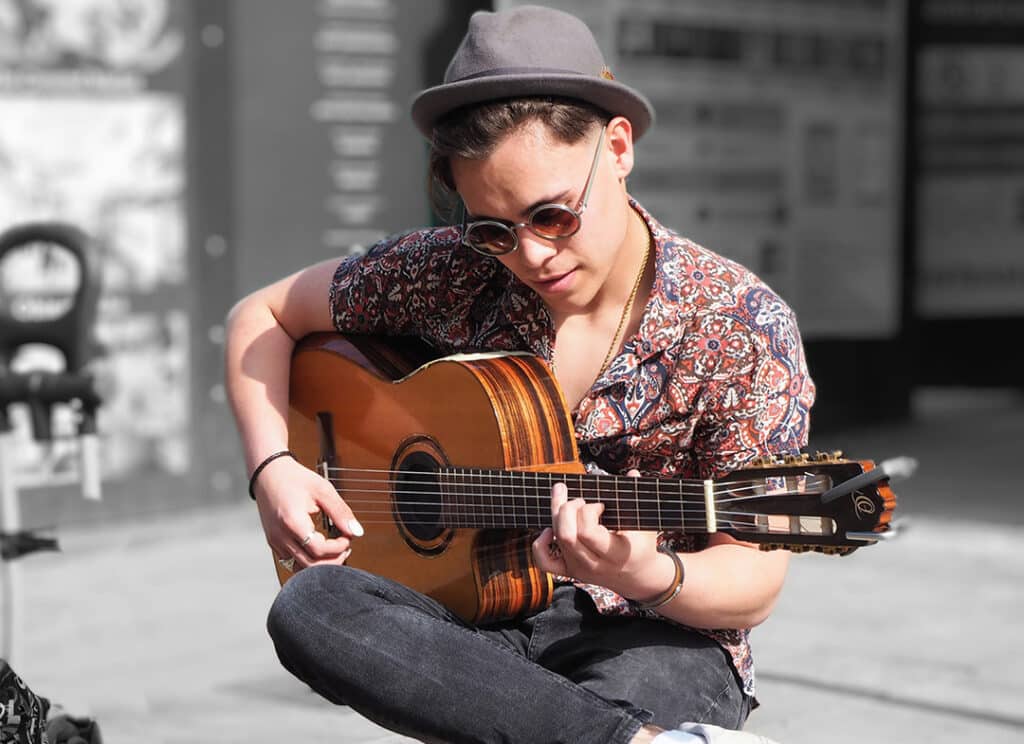 In 2016, when he was just 14 years old, Billy Watman stunned the audience with some extraordinary performances in the internationally broadcast Sky Arts TV talent show "Guitar Star", convincing even the judges and mentors like jazz legend George Benson, classical virtuoso Miloš Karadaglic, Black Sabbath guitarist Tony Iommi and David Bowie's producer Tony Visconti, who even called him a "little genius".
Meanwhile, the award-winning Anglo-Brazilian classical/fingerstyle instrumental guitarist from London (UK), who draws inspiration from the likes of Rodrigo y Gabriela, Tommy Emmanuel, Mike Oldfield and Paco De Lucia, is studying at the Royal College of Music.
Mixed Up Everything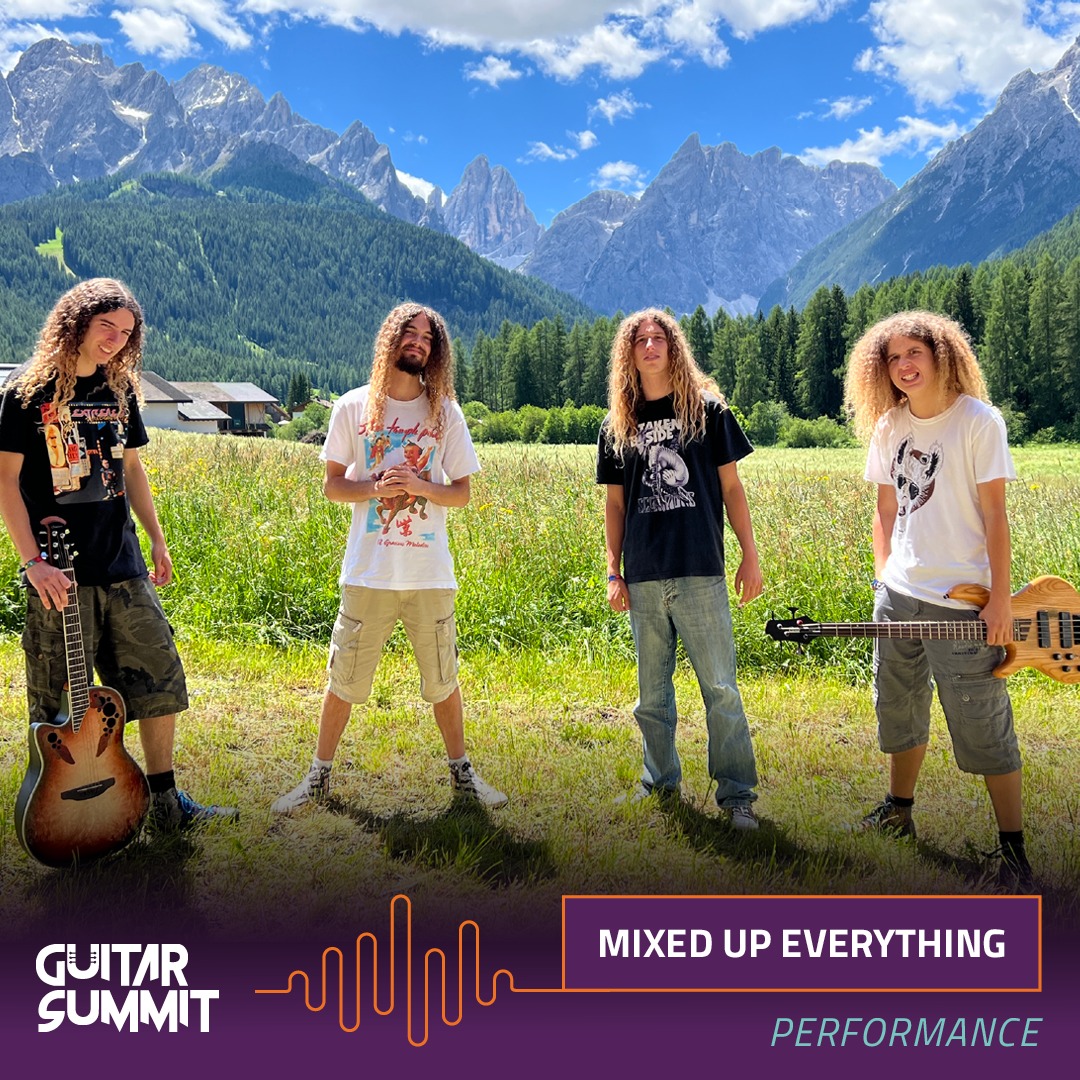 The boys from Mixed Up Everything are making a long journey from Down Under to perform unplugged at the Guitar Summit on Friday and Saturday! The four brothers from Australia have been making music together since their earliest childhood and have been thrilling audiences in their hometown of Melbourne with their street music for several years. And they will inspire you too – on Friday and Saturday on the Acoustic Stage! Don't miss it!
Janek Pentz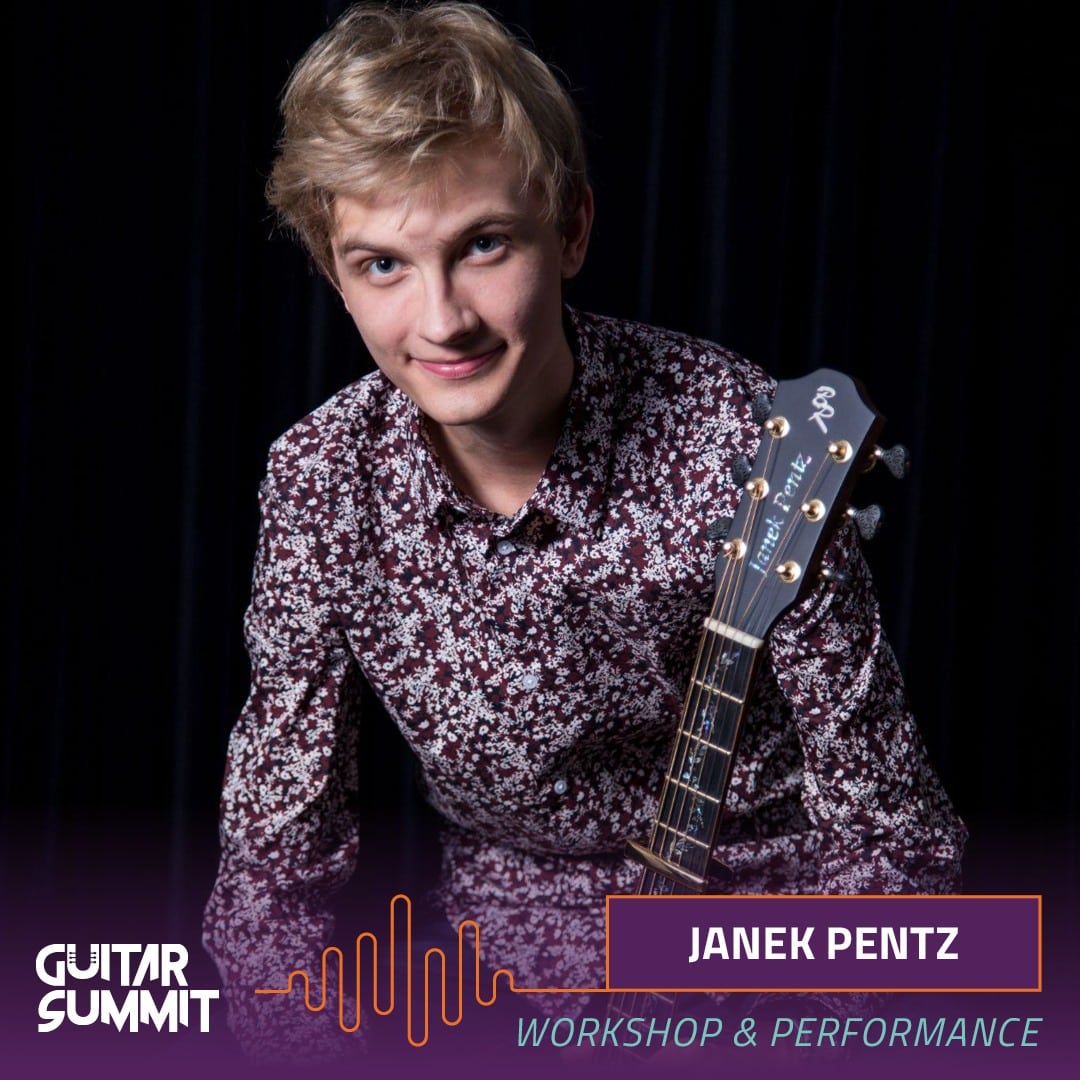 Janek Pentz aus Warschau ist einer der jungen Wilden aus der Fingerstyle-Szene. Noch so jung und dennoch gehört er schon zu den Besten seines Fachs. Eine vollständig ausgebildete Spieltechnik und enormes Gespür für eingängige Melodien haben ihn bereits mehrmals zum Sieger in Gitarrenwettbewerben gemacht. Wir freuen uns sehr, dass Janek nicht nur bei der "Friday Night in Concert"-Show performen wird, sondern am Guitar Summit Sonntag auf der Headphone Stage ebenfalls ein Fingerstyle-Feuerwerk abbrennt!