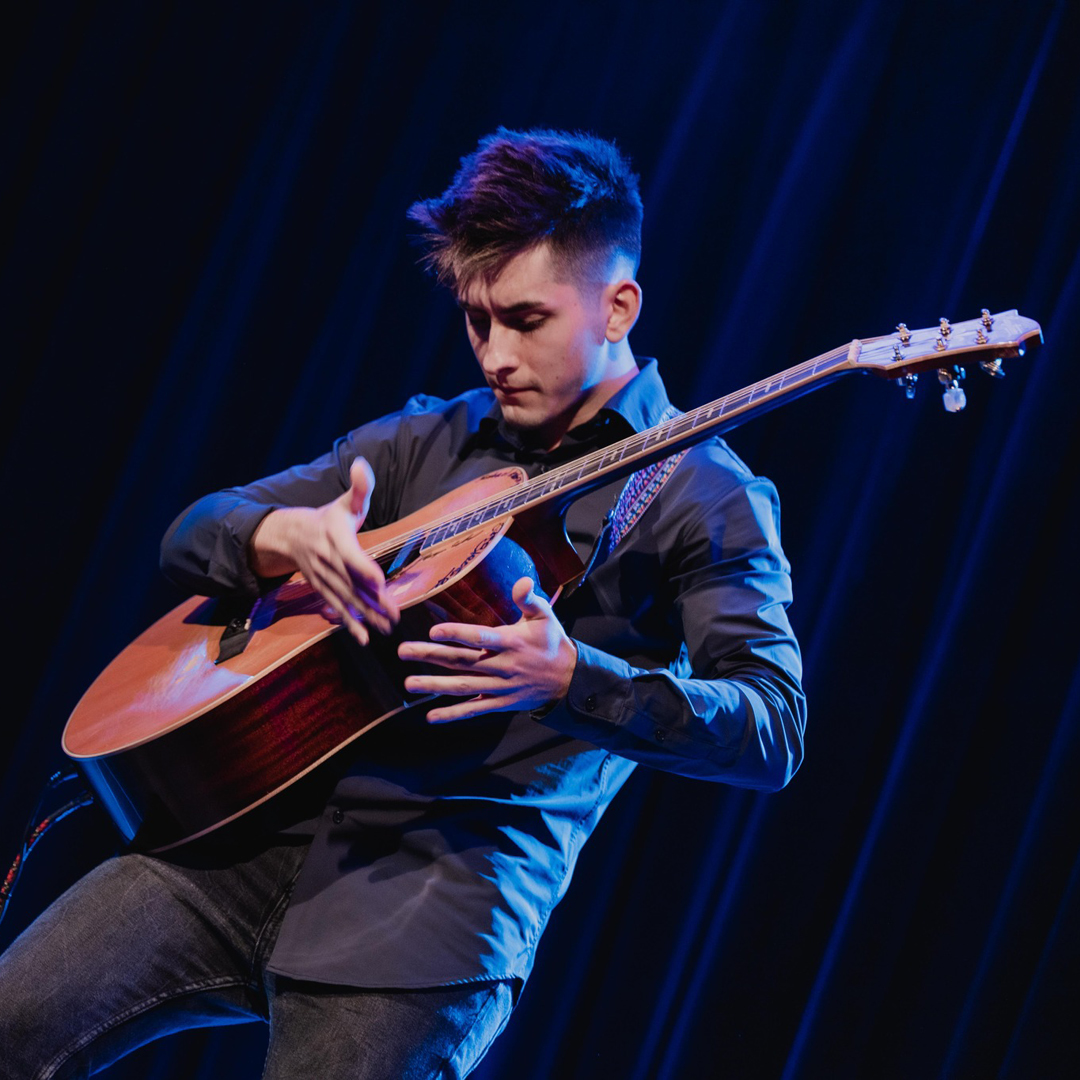 +++ 𝗙𝗥𝗜𝗗𝗔𝗬 𝗡𝗜𝗚𝗛𝗧 𝗜𝗡 𝗖𝗢𝗡𝗖𝗘𝗥𝗧 – 𝗚𝗨𝗜𝗧𝗔𝗥 𝗦𝗨𝗠𝗠𝗜𝗧 𝟮𝟬𝟮𝟯 +++
The Warsaw Fingerstyle Festival is one of the most important events of the acoustic guitar scene in Poland, where many young artists started their careers. At the festival, many young fingerstyle guitarists from different musical genres present their musical talent to a large audience.
An annual YouTube competition will take place during the festival and, as part of our official partnership, the winner of 2022 – Karol Muskała – will kick off our Friday Night in Concert shows!
Tickets for the Guitar Summit 2023: TICKETS